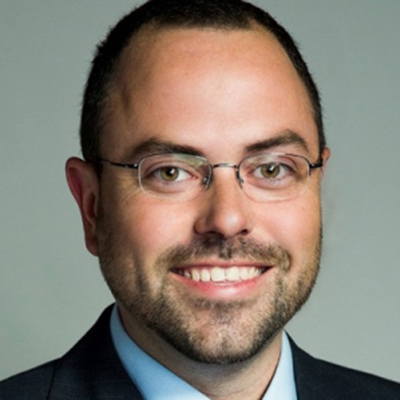 Kevin Warren
Who qualifies for the Homes for Heroes program?
Qualifying heroes include, but are not limited to current and former firefighters, paramedics, EMTs, law enforcement, and all other first responders. All ranks of active military, reserves, and veterans of the U.S. Army, Navy, Air Force, Marine Corps, and Coast Guard. All nurses, doctors, and other healthcare professionals. Also, Pre-K, elementary, secondary, and post-secondary educators, teachers, professors, and education administrative staff. Please contact us if you would like to know if you qualify.
What can a hero typically save?
On average heroes save $2,400 when they buy or sell a home with Homes for Heroes. When a hero works with our real estate specialist, on average they will save $1,700. When a hero works with our mortgage, title, and inspection specialists, on average that hero will save $500 on lender fees, $150 on title service, and $50 on a home inspection.
If I buy a house and/or sell a house, how does the savings work?
When you work with our real estate specialist to buy and/or sell a house, you can save 0.7% of the home purchase price, or $700 on every $100,000 of the purchase price. After closing on a house, Homes for Heroes will send you a check so you may purchase what you need for your new location! Plus, if you work with our mortgage, title, and inspection specialists, you can save an average of $500 on lender fees, $150 on title service, and $50 on a home inspection. The average Hero Rewards savings received by a hero after closing on a house is $2,400!
Our Why
Kirk Edwards - "Spent most of my adult life serving our country working all over this globe for over twenty years. Now looking for a slower pace in life and taking the time to smell the roses so to speak, and be closer to home. I have been a realtor in the area since 2005 after leaving the Army. I have been serving veterans and active duty and our friends and family here in the Historical Triangle and all surrounding areas. Being an Army Veteran myself, I can understand the challenges that our military face during relocation and ease the process and stress during such trying times."
Melissa Edwards - "Before becoming a full-time Realtor, I worked as a Paralegal for twenty years. – processing real estate closings and as A licensed Title Insurance Agent underwriting title insurance. There I gained a full understanding of the mortgage process, closing process, and understanding titles. So instead of staying in the legal realm, I chose real estate sales because I wanted to work with individuals and families – not just their paperwork. I use my real estate processing knowledge to protect my buyers from loan officers who offer misleading or sloppy services. Real estate sales was the right choice. From licensing in 2005 and becoming very familiar with the sales end, the journey has been swift and successful. I think this is due in part to my dedication to my clients and in part to my thirst for knowledge."
We are constantly updating our real estate skills with courses, and we have earned several designations along the way. We also study and implement the latest technologies to effectively connect and communicate with buyers and sellers to provide the information they seek. As devoted real estate professionals, we will make every effort to ensure your experience is as smooth and enjoyable as possible. So, whether you are seriously interested in getting into the real estate market or simply just looking, we can help you find the answers to your questions about homeownership or selling your home. Our goal is to assist you in finding that perfect home. Whether you want a big backyard or a 3-car garage, we will find you that special property. Our experience will ensure that you are satisfied. Feel free to contact us if you have any questions about buying or selling your home. We are here to help you through the process, whether it is just answering general market questions or finding the right financial options for you.
Melissa and I were drawn to Homes for Heroes because we feel it's a great way to give back to our heroes, educate our heroes on the home buying process, and protect and serve our local Heroes during the entire process just as they protect and serve our Nation and Communities. We look forward to being an affiliate with Homes for Heroes for many years to come and serving all our heroes that we represent.
Contact us today or sign up below; we specialize in serving Heroes find their home base and benefit from the Homes for Heroes program.
Kirk Edwards (804) 895-0131 or Melissa Edwards (804) 832-4252
Sign up
>>>>> Click to sign up for the Homes for Heroes Program <<<<<